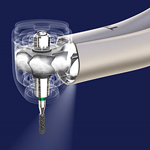 Dental Treatment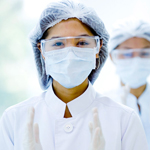 Dental Hygiene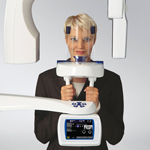 Planmeca ProMax 3D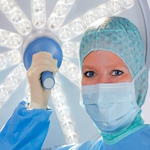 Patient Monitoring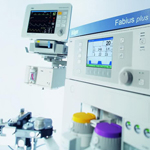 Dental Anaesthesia
QUALITY AND DENTAL SERVICE EXCELLENCE

Dental Hospital Bangkok has been open since 1990 at 88/88 Sukhumvit 49, Sukhumvit Road, Bangkok and relocating to a larger site on T77 community, Sukhumvit 77 (On Nut 1/1) on March 1, 2018 with 34 dental treatment rooms, including diagnostic and treatment planning rooms, an operating room, admitting facilities, an advanced dental laboratory and other services with over 95 dental specialists and 130 well trained staff. Patients will receive hygienic treatment for all dental works by specialists in each field of dentistry and we are confident that you will receive high quality dental work.
Sixty percent of patients are foreigners who are expatriates, diplomats, business persons, airline crew members, travellers and forty percent are Thais. All patients, Thais or Non-Thais alike, are charged the same dental fees at Dental Hospital. We accept payment by cash or credit card without any extra charge for credit card payment.

The relaxed and peaceful environment is more likely to make patients feel relaxed and comfortable. Our state-of-the-art technology is the best available on the market.
Our advanced laboratory provides a wide range of products and services, covering all aspects of complete dental restorations, representing high quality advanced technology by 16 well trained technicians. The dental laboratory utilises only the finest materials from internationally recognised manufacturers. The Express Laboratory Service provides patients to receive a truly natural look and precisely fitted restorations in fewer visits.
The hospital hours are Monday to Sunday 9.00 a.m. to 8.00 p.m. A 24-hour emergency service is available on call.
INFORMATION

Oral Diagnosis
Dental Check Up
Panoramic X-ray and CT Scan
Periapical X-ray(s)
Emergency Treatment
Oral Medicine

Periodontics
Professional Teeth Cleaning
Air-Flow Stain Removal
Periodontal Surgery
Root Planing
Gummy Smile Surgery
Operative Dentistry
Composite White filling
Ceramic Inlay
Teeth Whitening
Cosmetic Dentistry
Teeth Whitening
Ceramic Veneer
Full Ceramic Crown
Orthodontics
Conventional Braces
Invisalign Braces with iTero Intraoral Scanner
Incognito Lingual Braces

Endodontics
Root Canal Treatment
Microscopic Root Canal Treatment
Apicoectomy

Prosthodontics
Porcelain Crown
Porcelain Bridge
Partial denture
Full denture
Gold Inlay
Dental Implant
Overdenture with Dental Implants
Hybrid Denture
All-On-4 Dental Implants
All-On-6 Dental Implants

Pediatric Dentistry
Filling
Prophylaxis With Fluoride Application
Pulpotomy
Pulpectomy
Stainless Steel Crown
Space Maintainer

Oral and Maxillofacial Surgery
Simple Tooth Extraction
Surgical Removal of Wisdom Tooth
Sinus Lift Surgery
Dental Implant Surgery
Orthognathic Surgery